It's your time, uPlaya independent artists, musicians and songwriters.
Hit Song Science™ and the Music Universe™ power the uPlaya Artist Revolution.
"Online services have helped address the availability problem for music, but consumers and artists are still frustrated by a lack of visibility to easily connect great artists with potential fans," "Music Intelligence Solutions™ Music Universe™ and Hit Song Science™ can solve the visibility problem better than any other technology that I have seen." Chuck D, co-founder of Public Enemy, legendary artist, author and Internet entrepreneur.
Do you dream of a world without boundaries, where you can place your work before a huge audience, with no limits and no interference?
Hit Song Science™ provides immediate feedback on your song's potential for commercial success and instant legitimization in the market for high-scoring music.
Do you want help choosing the best channels and markets for your music and which of your songs have the best chance for success?
The Music Universe™ helps you understand the hit potential of your songs within different markets and niches, and includes targeted promotional features to help your music gain visibility with audiences who already like your sound.
Our rating system gives you immediate feedback on the quality of your music, its competitive edge in the music industry, and its reception among professionals and music lovers.
For example, if your song receives a Gold or Platinum Audionaut Award (Auddy™), then the underlying musical patterns are similar to songs that have been hits in the past.
The Music Universe™ includes many languages and all genres from around the world. Ultimately, The Music Universe™ will analyze and catalog all music ever created and digitized.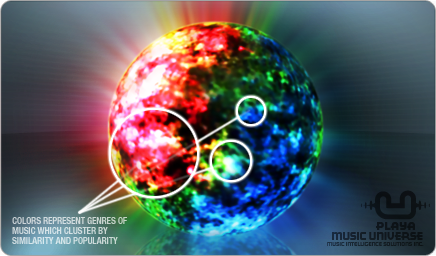 Hit Song Science™ compares the sonic characteristics of your tracks against all the songs in the Music Universe™.
In the Music Universe™, hit songs tend to "cluster" (in terms of similarity), and the likely commercial success of new music is judged by its proximity to these constellations.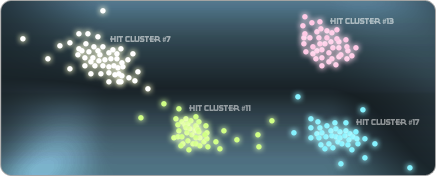 Music Intelligence Solutions' patented algorithms analyze the fundamental characteristics of all music, such as brightness and tempo, and measures how they change over time. Often, these characteristics are perceived unconsciously by the listener, and the correct mix of parameters is more important than any individual parameter by itself.
Detecting Hit Potential and Music Trends
Artists use the Hit Song Science™ technology to compare their unreleased songs against hits of the past and present, allowing them to see how well their music fits into the current market as well as to identify potential hits.
The technology also spots new trends and highlights how new songs fit in with these new trends. So a song containing mathematical patterns that are becoming more prevalent in new trends is detected as having high hit potential.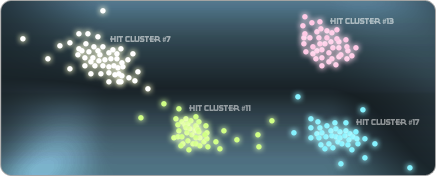 analyzes an album or song and provides multiple components of feedback: song ratings to assess hit potential, song ratings to assess "staying power" and "new trends potential", affinity values vis-a-vis other artists, and information regarding album coherence.